Fifa Soccer Cup 2010

is about to kick off in a few days. I lived in

South Africa

for 10 years in the 90's. Therefore, I thought it would be appropriate to showcase some of their native flowers. I was lucky enough to travel and see most of South Africa. It's beauty is unique especially its landscapes and native flowers. It's rich soil brings forth 10% of all species of plant life in the world.
So here are a couple of my own favourites. Please enjoy!
The National Flower is the

King Protea

, and can anybody wonder why it is called a King? This particular Protea is indigenous to the Western Cape, as is most of the Protea species.
There are many types of Protea. This one is called the "Suikerbossie" (Sugar Bush) and grows on the highveld about two thousand kilometres North of the King Protea. These flowers are really big! You can see for yourself as one of the vendors on the left is holding some:
The

Bird of Paradise

is the now the emblem of Los Angeles in the USA, but it originated in South Africa. What few people know about the Strelitzia is that it hides six more flowers in the stem. If you know how, and work carefully, you can actually pull them out one by one as the older flower die off. I was so lucky to have them bloom in my garden at the house that I rented. It is so visually unique and stunning.
When I first arrived in SA I was so stunned to see miles and miles of

Cosmos

in open fields along the open road. It was breathtaking ! Cosmos grows all along the roads during autumn and make the most beautiful show with their many colored blooms from pure white to the deepest purple. Now that I'm back in Canada I make a point of growing them in my garden as a reminder of my stay in SA.
No post about the flowers of

South Africa

would be complete without showing off the

Namaqwaland Daisy

. Namaqwaland and the West Coast are arid parts of the country with only very hardy plants growing sparsely... and then comes the end of winter and the first spring rains! Within days Namaqwaland and the West Coast transforms into a floral paradise. These daisies cover every inch of the landscape and tourists from all over the world come to South Africa specifically to experience this miracle of nature. The desert becomes a carpet of yellow, orange, red and purple. You have to be lucky to see this unique phenomenon as it does not last very long.
Today I'm joining

Today's Flowers

. If you also love flowers please click here to view an array of interesting blogs all sharing the same passion and as well as

Lisa'sChaos

who is hosting
Macro Monday!
I've also joined

Twee Poppets

at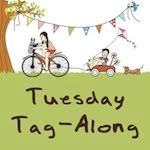 Just click the button to join up!
Mary at Ruby Tuesday!
and some really fun bloggers at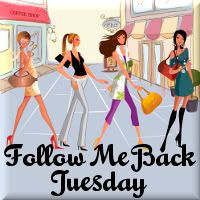 Click on the button to join the list!