The elementary schoolyard is full of them -- of cliques and it's not the kids that I am talking about, it's the moms. By now every mom can walk into their schoolyard and find their peeps -- the like-minded, like-outfitted people that they can stand around with and gossip and discuss burning kid issues.
My schoolyard breaks down into the following cliques:
Athletes

: they arrive in their workout gear and discuss training schedules and injuries.
Cool Kids: these moms are also impeccably dressed but they have a more unstudied look to their outfits. They want to look as they don't care, when they really do. They discuss their busy social calendar and the sales at their favorite independent boutiques.
The Frantics: rushing in late in sweatpants and always talking about their daily crisis, everything is an emergency needing discussion.
The Greens

: Everything is mismatched hemp or vintage finds, they are always carrying re-useable bags filled with glass containers and are worried about the latest study on toxicity. Their kids don't watch much TV or play video games but they do play a wicked piano concerto.
The Lifers

: every school has them. The women who devote most of their day to the school, organizing pizza lunch, fundraisers, and classroom volunteers. Their powers of organization are legendary and a little scary. I love the lifers. What would I do without them!
The Working Moms:

they are not a clique per se as they actually have somewhere to go after drop-off. They may not be aware of the ins and outs of the social scene so they can stand out as the make an appearance at the schoolyard. As they walk off the schoolyard they may not realize that the eyes of those left behind may be following them longingly. (I used to belong to this group).
The Forever Mommies:

they often have a baby strapped to them in some way, or a toddler clinging to their leg crying, they are talking naptime and toilet training for the upteemth time
There are of course other groups such as the Foodies discussing meal plans, the men-bashers (guilty as charged), the victims....
Its just the way I see things! But I love all my moms because they do give me their best work: their kids!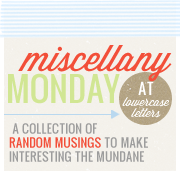 If you want to join Debbie at Tuesday Tag, just clic
k
HERE!