They have been trying to tell me that I'm not as smart as a 5th grader...
but now it's the pre-schoolers??
A few weeks ago I read a post in the blogosphere where a mom went to register her child to a popular pre-school. She wrote with a lot of humor how intense the testing was. She worried that her daughter might have failed the "scissor " test. I was in the same predicament when my children were young because I did not allow them to play with scissors until they were four.
I had to go home, buy some rounded scissors and tell them that it was now OK to play with them.
After all, their future depended on it (happy to report that they have both graduated from college LOL). Still think pre-school tests are easy, try this:


A PRE-SCHOOL
TEST just for you bloggers:

Which way is the bus below traveling?
To the left or to the right?

Can't make up your mind?
Look carefully at the picture again.

Still don't know?

Pre-schoolers all over the United States

were shown this picture and asked the same question.
90% of the pre-schooler's gave this answer.

"The bus is traveling to the left."

When asked, "Why do you think the bus is traveling to the left?"

They answered:

"
Because you can't see the door to get on the bus."



How do you feel now???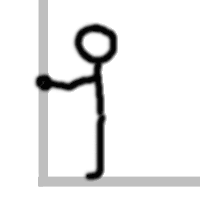 Yes, me too!
☆•*¨*•.¸¸❤❤¸.•*¨*•☆☆ ☆•*¨*•.¸¸❤❤¸.•*¨*•☆