Happy Ruby Tuesday! I'm sharing a painting from a Facebook Friend Bitsy Gibson. Apples with Basket is made with acrylics. Ms. Gibson is a photorealism artist. Her play with light and shadow is well represented in this painting. At first, I really thought it was a photo and I had to enlarge it to finally see the brush strokes. Its really amazing!
I really value her talent. I'm happy I was able to get to know her with the help of Facebook. Nowadays, its becoming really easy for us to develop friendships by means of the internet. We will probably never meet our internet friends in person but they can become just as important as our very close friends. I will never get to hug Bitsy and thank her for creating this beautiful painting but I will make a point of hugging the ones that I can. Why?
I was reading an old issue of Oprah magazine, (which, by the way, is very substantive reading), and caught an article about women's friendships and how important they are to us gals. Apparently, women value their friendships much more than men do. They take them more seriously, sincerely care about what's going on in the lives of their women friends and feel a genuine need for regular sisterly togetherness.
The article said women who have viable friendships throughout their lives, in particular as they grow older, tend to live longer and suffer from less illness than women who don't have many confidants. Having friends you see regularly helps to reduce stress, improve the immune system and offers a support system that can rival the ear of even the most qualified psychiatrist. Seems women have figured it out, or maybe it's just something hardwired in us from the beginning of time. Women need the company of women just because.
I can speak from my own experiences. At this point in my life I have a handful of friends I know I can count on. They bring me incredible joy and their place in my life is immeasurable. Because I'm a very open and frank person, I find it incredibly satisfying to be able to tell my friends what's on my mind, no matter what. They are like my therapists. They also make me laugh, help me through tough times and celebrate the happy times and being with them just makes me feel healthier.

When I was younger and while I was raising my kids, I didn't have near the friends I have now. Of course my children were my main focus, and even then I still managed to have two regular friends, When I'm with them, I feel better. My whole soul just sings when I'm with my girlfriends. Nothing beats the sisterhood of women.
Just over the last 6 years or so, girlfriends have really become an integral part of my life. My friends are simply fabulous. There are things I can divulge to them I could never tell my husband. Their time spent with me is something I treasure. I want these women to grow old with me....to be there all through the coming years. I hope we'll all be around for a long time because between us all there is enough laughter to keep us going for a long time--and hopefully healthy for the next 30 years.
So, let me ask you...have you hugged your girlfriend today?
If you love

red

this is where its happening: Just click here to meet

Maryt

at

Ruby Tuesday

and discover other fun

red

posts. As well as a bunch of fun girlfriends at Follow me Tuesday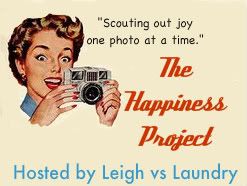 And finally Twee Poppets at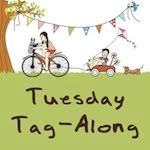 On Wednesday, I'm following Welcome Wednesday hosted by Take it From Me: